Tour group travelling from Busan had briefly visited North Gyeongsang province, an area deemed an outbreak zone by the government
Eighteen tour groups were still in the country when the ban on non-residents went into effect; all are expected to return by Friday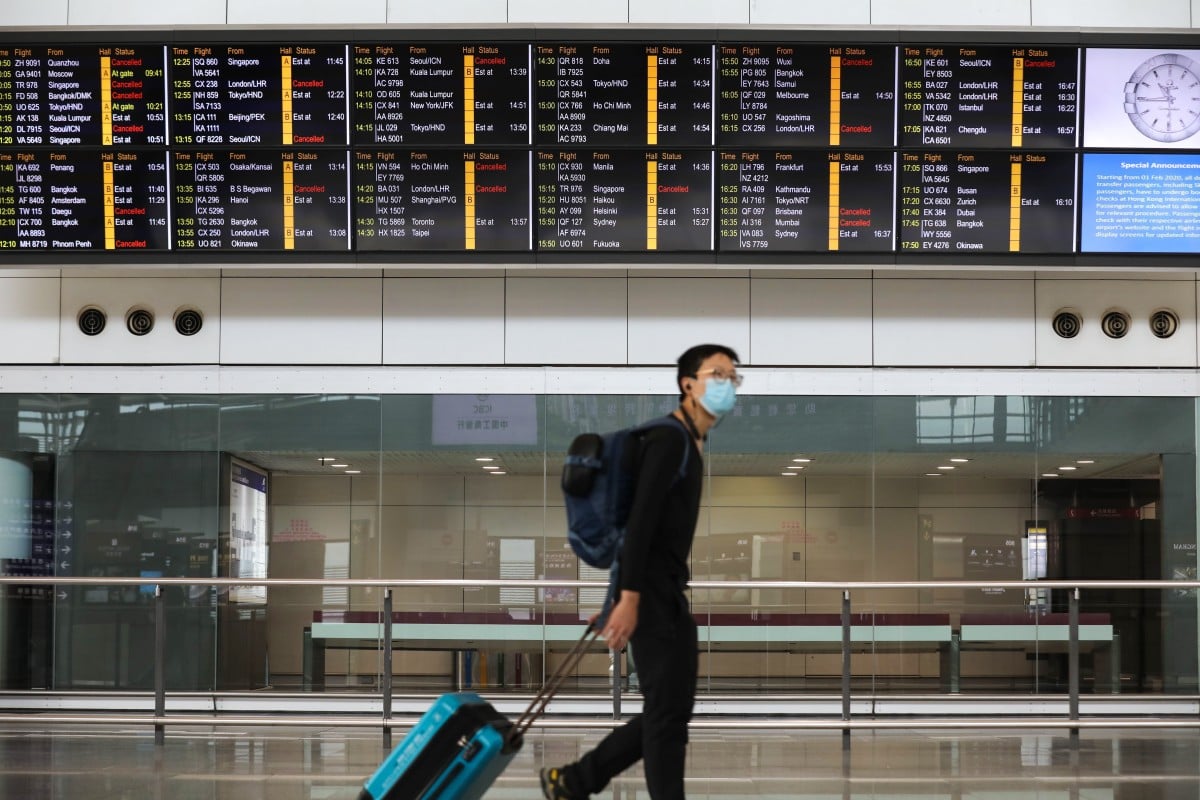 At least 18 Hong Kong residents returning from South Korea were sent to 14-day quarantine at a housing estate on Tuesday night, while hundreds still in tour groups in the country could face the same fate under new coronavirus control measures now in effect.
The returnees, 17 Hong Kong travellers and a tour guide for Sunflower Travel Service who had been on a five-day tour of South Korea, were taken by health officers to Chun Yeung Estate in Fo Tan for the compulsory quarantine after they arrived in the city at about 6pm.
The travel firm's general manager, Johnny So, said the group had been travelling from Busan and briefly visited North Gyeongsang province, which had been deemed an outbreak zone by the Hong Kong government.
"This itinerary was set before the government announced this policy on Monday night. We already skipped the visit to Daegu, the epicentre of the coronarvirus outbreak in the country," he said.
So said there was still one Sunflower tour in South Korea and it would not pass through any outbreak zone so the tour group could avoid quarantine when they return this week.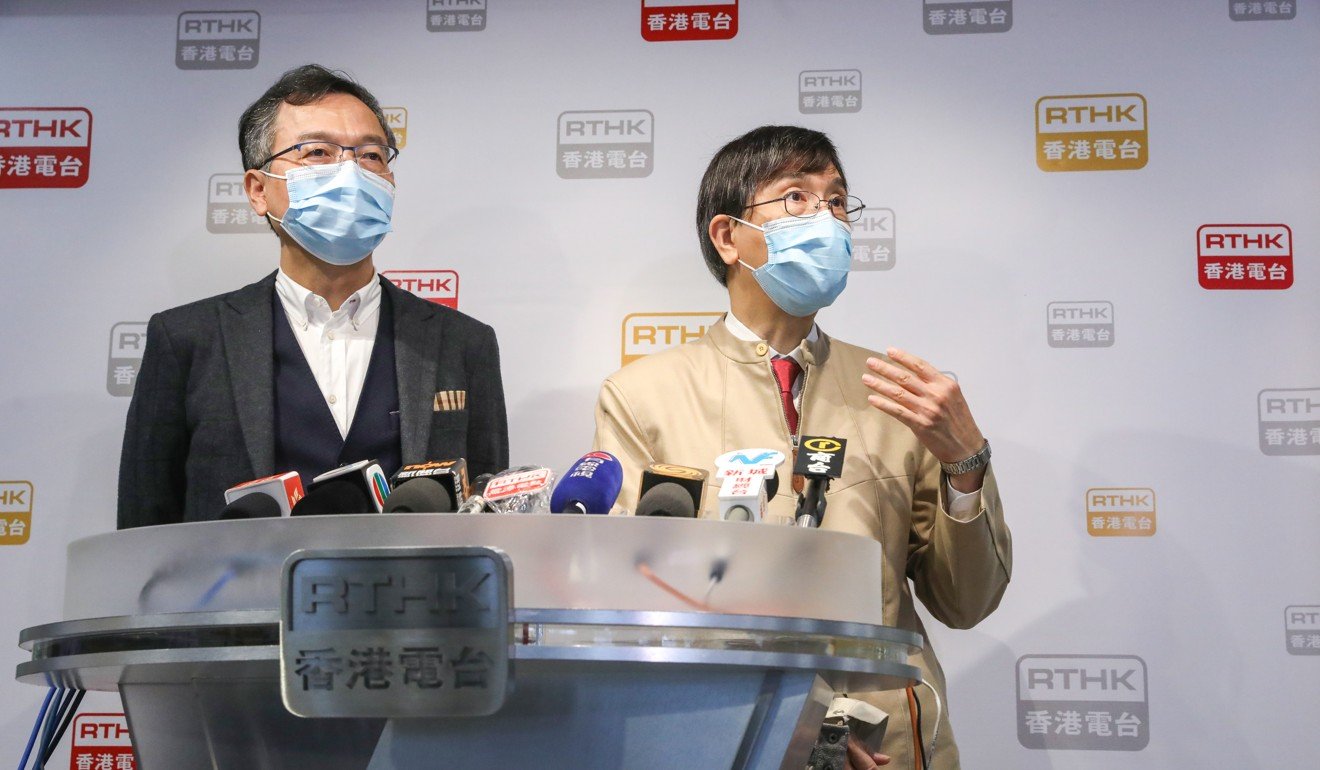 They are among 400 Hong Kong travellers in tour groups still in South Korea when the city announced new control measures, including a complete ban on non-residents travelling from the country, that took effect at 6am on Tuesday.
While travel agencies on Monday said they were cancelling all upcoming tours to South Korea, Alice Chan Cheung Lok-yee, executive director of the Travel Industry Council, said there were 18 tour groups already travelling in the country, mainly in Seoul.
"There is currently no Hong Kong tour in the city of Daegu, the epicentre of the coronavirus outbreak," she said, adding that all of the groups would return by Friday.
On Monday night, the government announced it would bar all travellers from South Korea who are not Hong Kong residents. The Security Bureau on the same day issued a red outbound travel alert for the country, advising Hongkongers to avoid the destination in light of the worsening coronavirus situation.
From 6am on Tuesday, a compulsory 14-day quarantine went into effect for any Hong Kong residents who had visited the city of Daegu or surrounding North Gyeongsang province – believed to be the epicentre of the country's outbreak.
It is unknown how many of those still in the country may have visited those areas.
In 2019, Hong Kong received more than 1.04 million South Korean tourists, accounting for about 8.5 per cent of non-mainland-Chinese visitors, according to statistics from the Hong Kong Tourism Board.
Tourism sector lawmaker Yiu Si-wing said in December the number of South Korean visitors had dwindled to about 30,000 from over 100,000 in the past and he estimated in January the number would further drop to just over 10,000.
"Assuming that each visitor will spend about HK$6,000 in Hong Kong. The travel ban on South Korean visitors would incur a loss of revenue of HK$60 million (US$7.7 million) per month for the tourism sector," he told the Post on Tuesday.
Yiu said the financial impact would be minimal given how hard the tourism sector had already been hit by the drastic decline in the number of mainland China tourists.
"Now, the public's health is most important. I believe the South Korean government will understand this. It is better to be preventive," he said.
In a question and answer page on its website, the South Korean consulate in Hong Kong addressed the new situation, assuring its citizens that those with valid visas for the city would still be considered
Hong Kong residents and allowed to enter. That would apply even to South Korean nationals who had secured visas but not yet been to Hong Kong, the consulate said.
Under Hong Kong law, those with valid working or student visas are considered residents during their stay.
Babies born in South Korea to visa-holder parents, however, would not be considered residents and therefore subject to the ban, according to the consulate.
The Post has contacted the Immigration Department and the consulate for comment.
Frank Park Myung-keun, 24, a South Korean working at a Hong Kong IT consulting firm with a working visa, told the Post he was now on a business trip in Seoul and relieved to know his scheduled return on Saturday would not be affected by the travel ban.
However, he said he still planned to change his scheduled Korean Air flight as a cabin crew member of the airline was recently confirmed to be infected with the coronavirus.
And despite the travel alert to his country, Park said he would not be deterred from visiting his home in Seoul. "All my family are living in South Korea … The travel ban won't affect me from travelling back to my country," he said.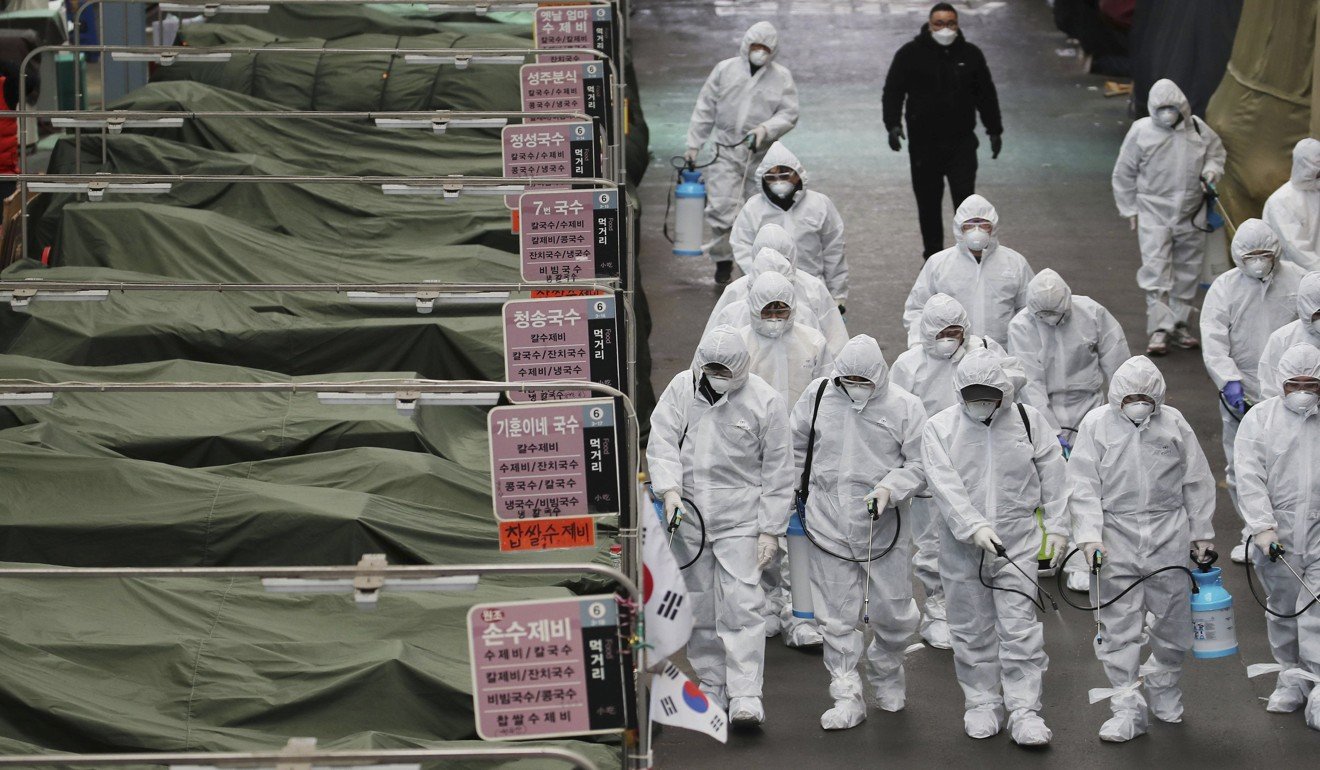 Dr Wilson Lam, a specialist in infectious diseases, on Tuesday advised Hongkongers against travelling to South Korea for holiday and to take all precautionary measures if travelling there was a matter of necessity.
"Taking a flight is a high-risk activity, as the passengers need to share the plane facilities. For those who need to go to South Korea, they need to take all preventive measures such as wearing a mask, cleaning the shared facilities before use, and washing their hands frequently," he said.
"The most important thing, which is frequently neglected by people, is to avoid touching their face with their hands and also shaking hands with people."
"It is unfair to compare the whole of mainland China to South Korea. The right comparison should be the measures we implemented … on those from Hubei province"
Dr Lam Ching, executive councillor
Speaking on a local radio programme, meanwhile, Dr Lam Ching-choi, an executive councillor, took aim at those questioning why a similar ban on all mainland Chinese had not been put in place, saying it was a false comparison.
"It is unfair to compare the whole of mainland China to South Korea. The right comparison should be the measures we implemented on January 27 on those from Hubei province," Lam said. "The situation in Hubei is very similar to South Korea."
Hong Kong's top biologist, Yuen Kwok-yung, told the same programme that the government's decisive measures were necessary, as he believed the situation in South Korea was "a bit out of control" after authorities failed to locate the close contacts of confirmed cases.
Referece: http://bit.ly/2TVVtkg