Scenic area in Tai Po gets a flurry of activity even on a weekday, with schools closed and employees skirting around work-from-home rules
Expert advises caution as droplet transmission can still happen among groups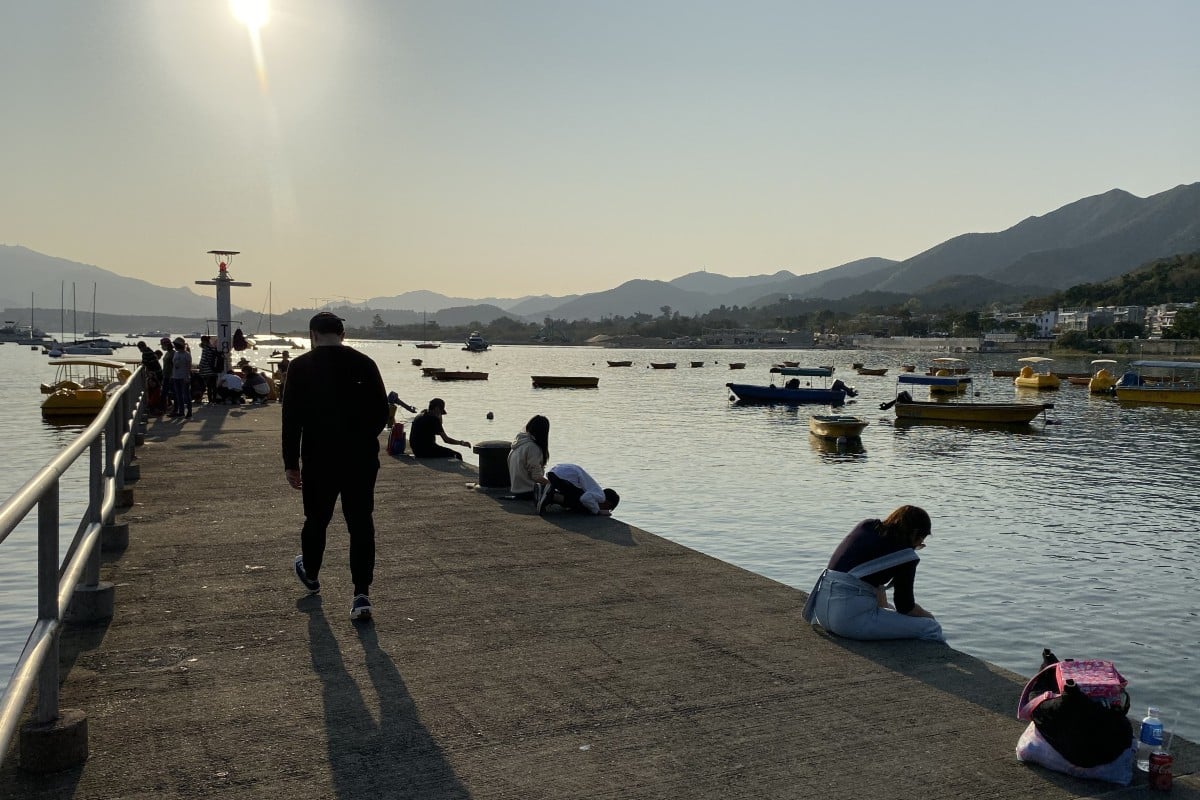 At the scenic Plover Cove Reservoir in Tai Po, crowds of Hongkongers, from children to the elderly, gather around barbecue pits, at restaurants and along cycling tracks. To the unfamiliar, it would seem like any normal weekend, except that the city remains in the grip of the deadly coronavirus epidemic.
Many visitors arrive in groups, without masks, as a long line of cars are parked illegally along a two-lane road in the area.
The flurry of activity, on a Friday no less – because school and work events in the city have been cancelled and some employees are taking advantage of work-from-home arrangements – has sparked concern among villagers, fearing infection risks from the merrymakers.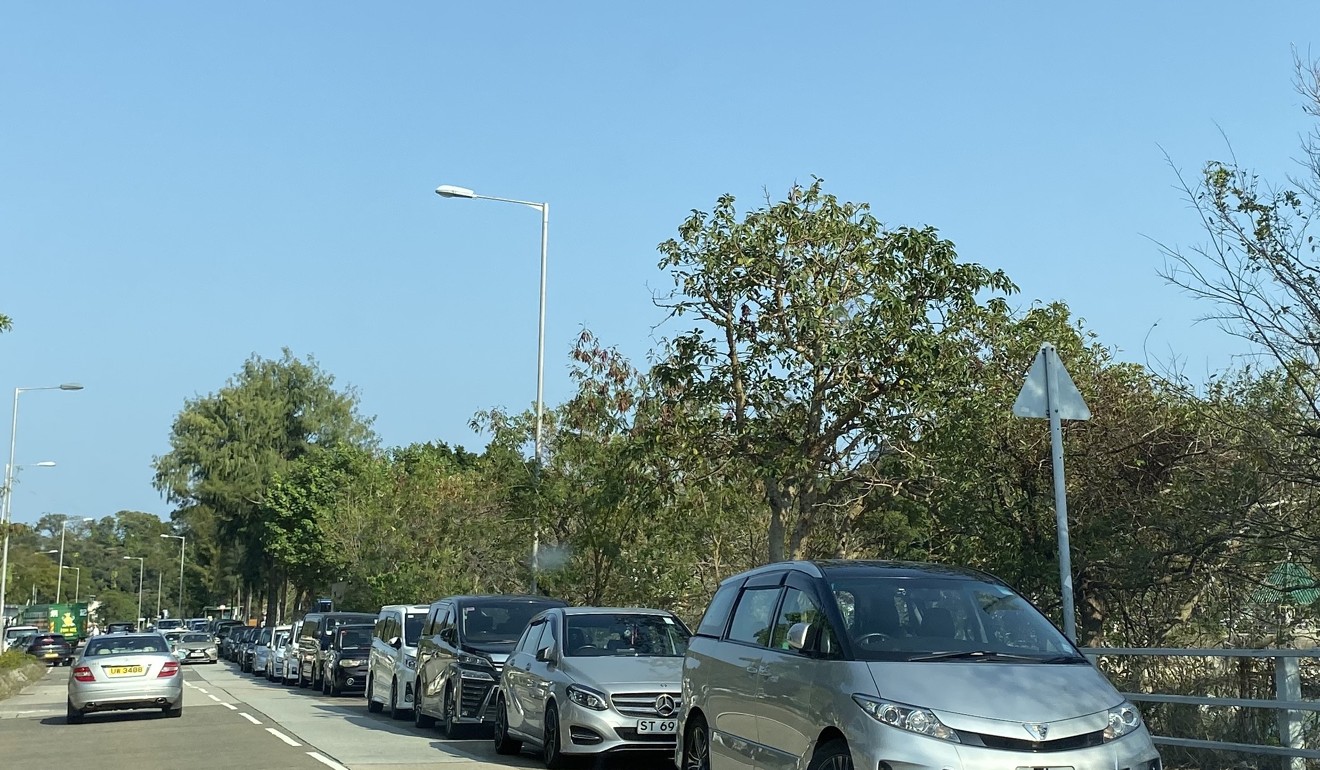 "It is understandable visitors come for fresh air, and we have seen numbers surge three- or fourfold in the past two weeks. It is like a market," says Cheung Kwok-wah, a representative of the nearby Lung Mei Village. "We are concerned about traffic jams, which have caused villagers trouble in getting home or going out, and about the used surgical masks littered around."
As of Saturday morning, Hong Kong had recorded 69 cases of Covid-19, with two related fatalities. Globally, the number of infections rose to more than 76,700, mostly in mainland China, while the death toll stood at more than 2,200.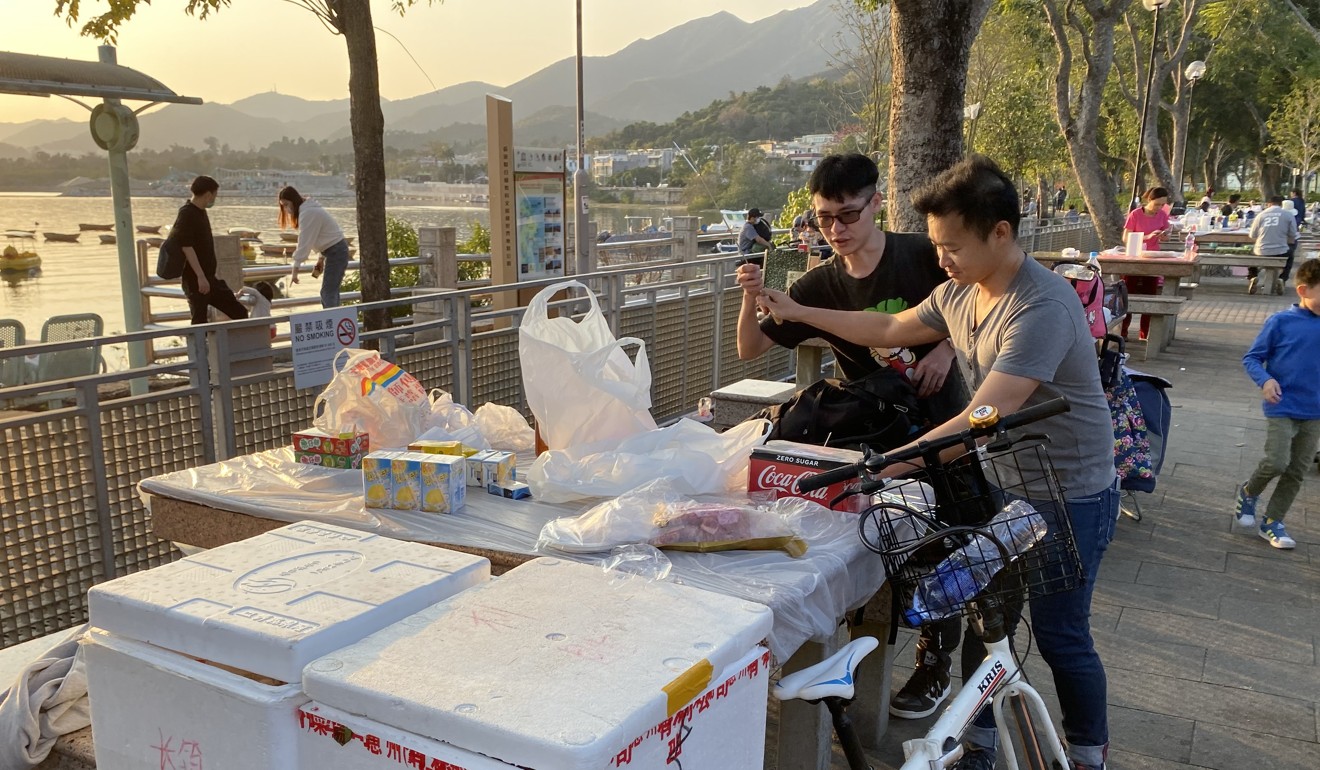 At one of the barbecue areas near the reservoir, at least 200 people share some 40 barbecue pits.
Kendrew Chan Ka-tik, 43 and his five other companions are among the crowd, as they banter, play cards and grill sausages, their masks tucked into pockets.
https://chp-dashboard.geodata.gov.hk/covid-19/en.html
"I am worried about getting infected," Chan admits. "But there is open space here and the ambience is so relaxing, I don't want to put on a mask."
Chan, a university lecturer, adds that he has finished working from home for the day before coming for the gathering.
Billy Chan Chun-wai, 30, another member of the group, says he believes the barbecue is safe, because microbes are killed by the heat, lowering infection risks.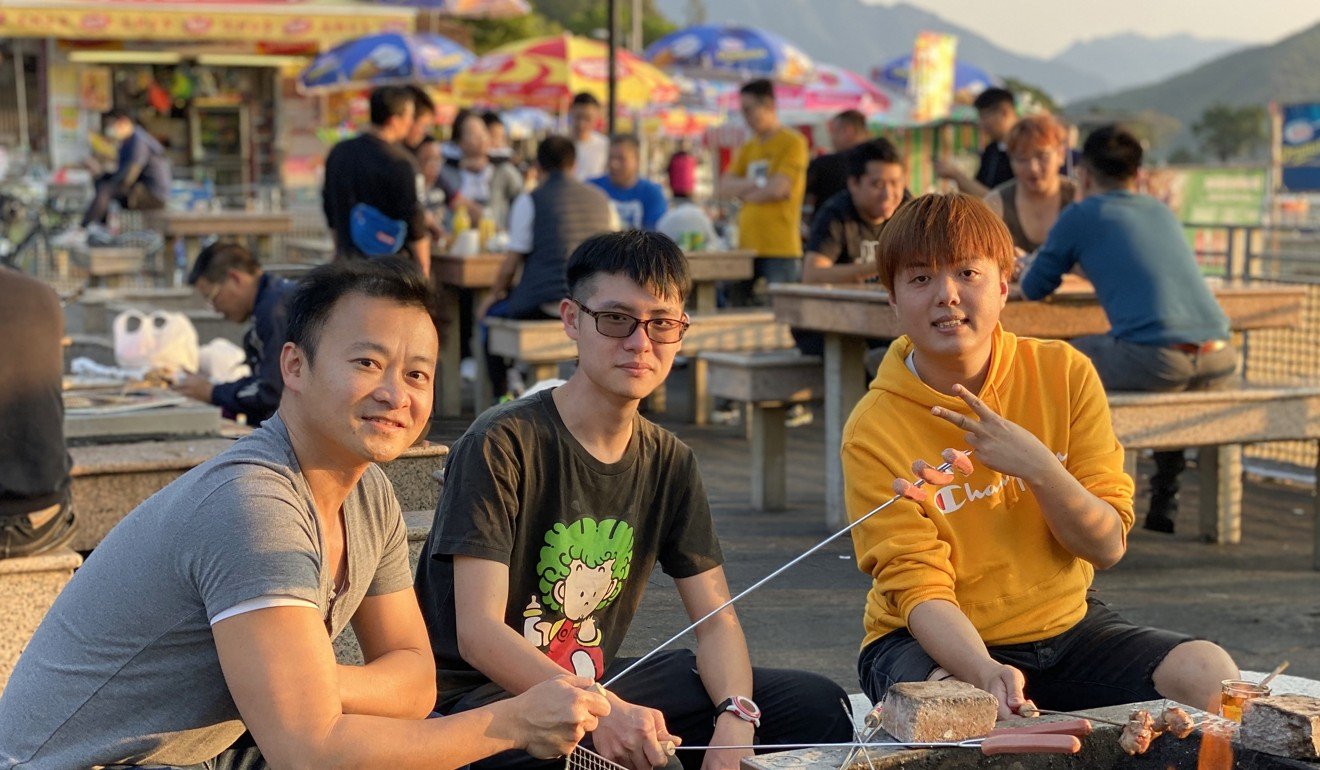 "But I still wear masks and wash my hands more often when taking public transport," he says.
Nearby, a civil servant who only gives her surname as Ho is among three families, including six children aged between two and eight, cycling at Tai Mei Tuk. The young ones chase each other on the grass, wearing no masks.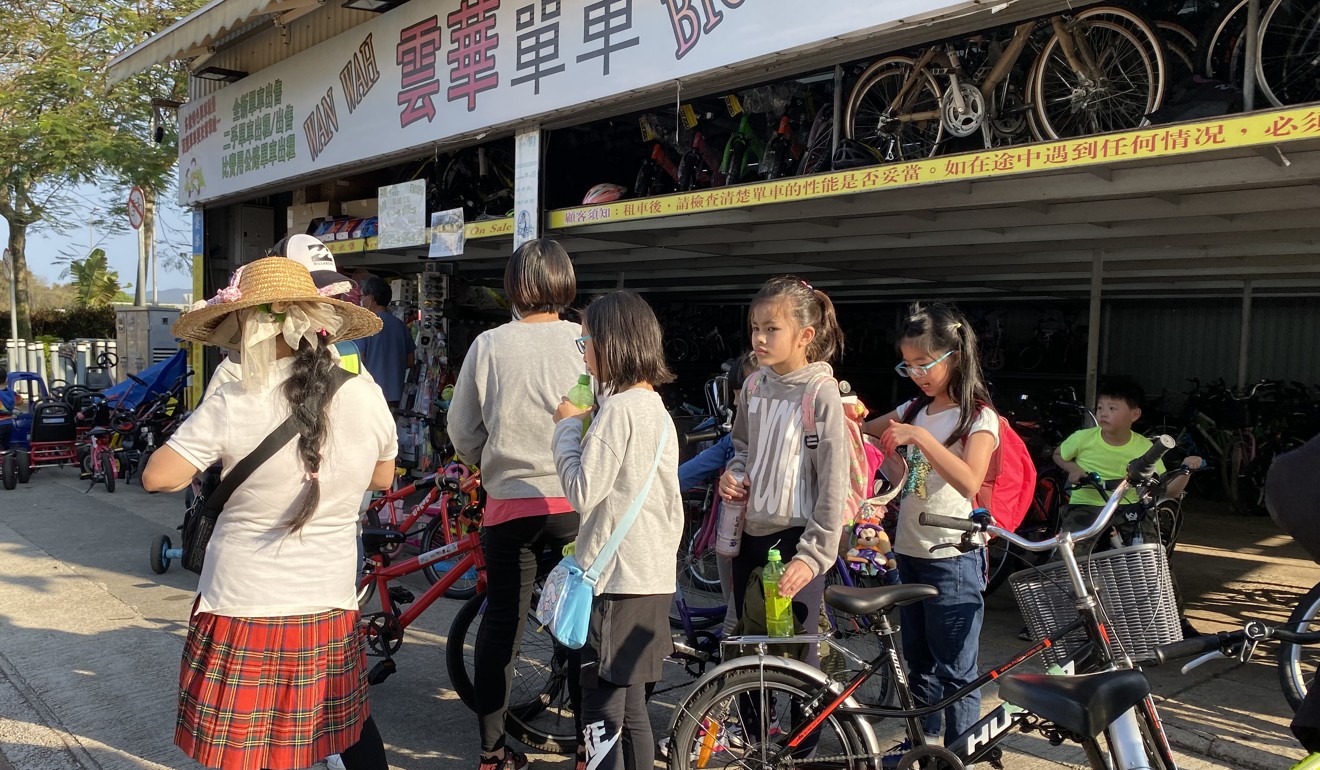 "I am not too worried about the children getting infected because this is an open area with fresh air," Ho, in her 40s, says. "The kids cannot be shut at home for two months, they need to go out and release their energy."
Ho admits she is supposed to be on standby for work.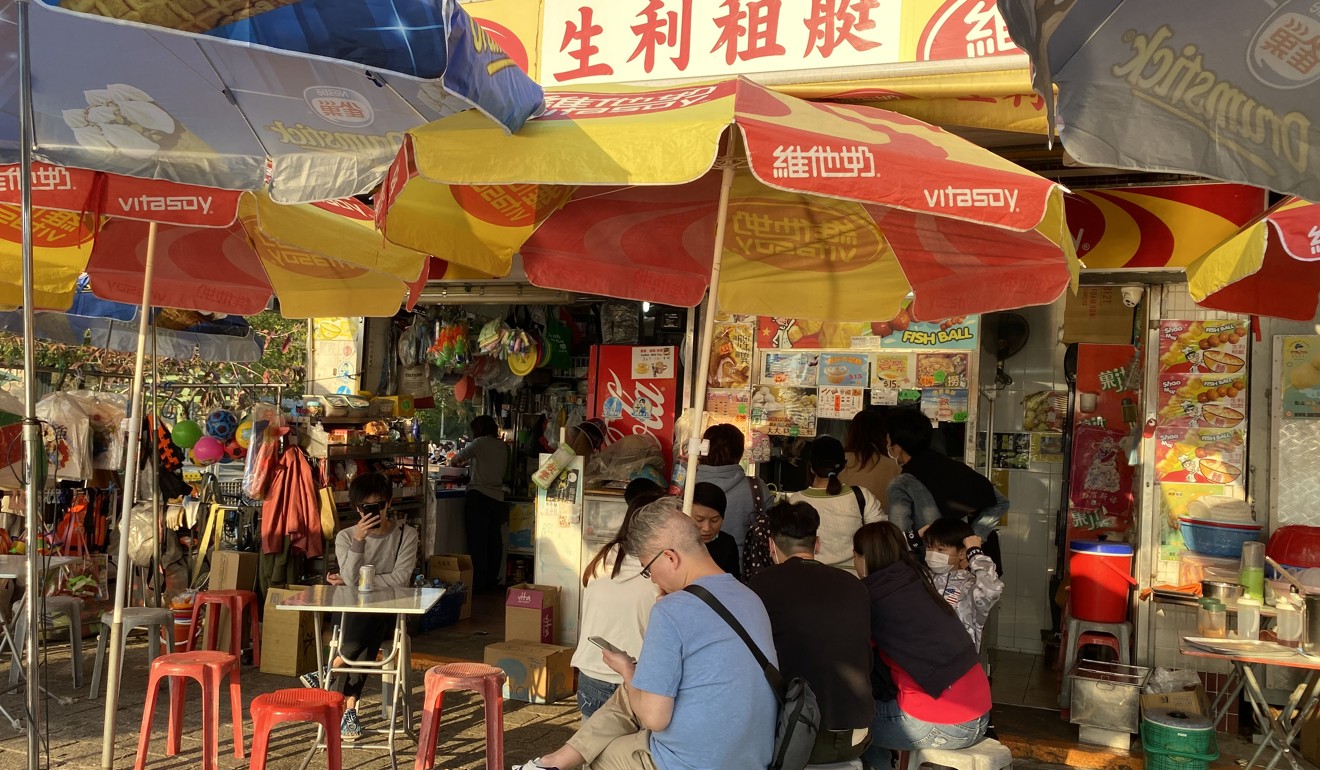 At Sang Lee Boat Rental, a store selling snacks and leasing sampans near the barbecue area, business is brisk but staff members have expressed worries over health hazards.
An employee of the store, who gives her surname Chan, says that despite wearing a mask at work she is worried as she interacted with hundreds of shoppers daily.
"It is abnormally busy this time of the year, as you can see – all the barbecue pits are taken compared with two or three at the same time last year," she says. "I have been handling money for customers, which increases the risks of infection."
Dr Wilson Lam, a specialist in infectious diseases at Chiron Medical in Central, says social gatherings in groups is discouraged.
"Going to the countryside at this time is fine, since ventilation is good. But people should not go in groups," he says. "There are still risks of contracting the virus through close contact with companions, droplet transmission, as well as use of public facilities and toilets, for example."
Reference: http://bit.ly/2HPDs1u